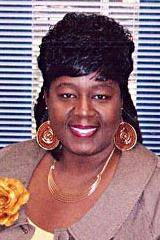 Phone: (850) 488-4673
Email:
Degrees and Certifications:
Dr.

Marsha Sanders
Hello Friends!
Astoria Park Elementary School Parents, Guardians, and Students: Welcome back!
I hope you had a safe, restful and relaxing summer. We are very excited about the upcoming school year. We look forward to another year of successes. To continue our quest to success, we need to maintain the partnership in your child's education with open communication.
In reaching our vision and mission, Astoria Park is based on the worth and dignity of the individual child. Our school strives to create a quality and caring learning environment that fosters a positive self-image while preparing the student to become a responsible, self-motivated, independent, and contributing citizen in an ever-changing world.
We know the value of a strong and healthy parent/school relationship. I personally invite you to help us build our sense of community and to strengthen our partnership. We have an excellent staff, wonderful students, and dedicated parents which equals to a phenomenal Astoria Park Learning Community. Together we can provide excellence in education and turn visions into realities. I encourage you as parents and guardians to be part of our school. The research overwhelmingly shows that parent involvement in children's learning is positively related to achievement. We believe that a strong partnership between the school, parent and student is paramount to the academic success of our students. Therefore, a strong system of education that allows all students to reach their potential is possible when schools and parents work together. If there is anything that I can do to assist you, please let us know.
On behalf of the all of the Panthers we serve at Astoria Park Elementary, I thank you in advance for your continued support of our school. Please have your children read, have conversations with them and enjoy the time you have to share with your children. I look forward with enthusiasm to another exciting and rewarding year.
We are great by choice. Panthers choose to be GREAT. WE BELIEVE IN YOU!
Have a positive school year and expect great things,
Principal