Reading & Language Arts

"You can find magic wherever you look. Sit back & relax, all you need is a book." -Dr. Seuss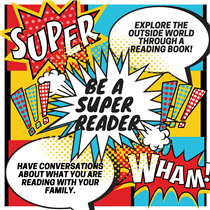 Please access your ClassLink to complete teacher assigned lessons in the apps below:

Wonders

iReady

Be sure to complete your goal by the end of the nine weeks with 85% of higher in

Accelerated Reader

Use the following resources to deepen knowledge on reading skills:

BrainPop & YouTube

Use the following link to have celebrities read to you!