Let's Build Together!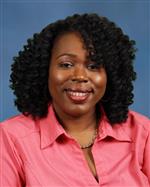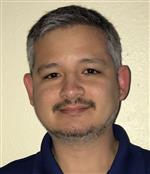 Taita Scott, Principal Randall Austin, Asst. Principal
Principal's Message
November 2018
Wonderful John G. Riley Elementary Community,
We are well into the work of making much progress toward the school wide transformations at John G. Riley Elementary! Our school wide goal for 2018 –2019 is…
To promote high quality, data driven instruction that produces:
à One year's growth in one year's time for ALL students in ELA and Math,
à Prepares students for college, careers, and citizenship, and,
à Ensure John G. Riley Elementary' s permanent exit from Bottom 300 and Differentiated Accountability status!
We are proud of our improved school grade of 'C' and that we aren't currently identified as a Differentiated Accountability school (D or F status), but will not rest until we sit proudly as an 'A' school and sustain reading progress to exit Bottom 300 status for the state of Florida.
Our teachers have created goals for their classrooms and grade level goals that will help us move toward solidifying academic excellence in core subjects of ELA and Math. Our teachers meet weekly as teams to collaborate and plan for excellence and monthly with administration to review student data, identify areas of improvement, and possible support needs or training for teachers and parents. We are focusing on building the basic skills of letter naming/letter sound fluency (K-1), sight word fluency (K-5), oral reading fluency (1-5) to ensure our students are fluently reading and comprehending grade level text, math number recognition and value fluency (K-1) and basic math fact fluency (1-5). We are confident that focusing on the basics will help us remove our school's name from the statewide monitoring and improvement lists (short term goal) and ultimately produce students better prepared to achieve and excel in advanced academic curriculum in middle school, high school, and college! We are building tomorrow's scholars TODAY!
We know that building scholars is just as much about knowing how to problem solve and relationships as having content knowledge. Our staff is committed to ensuring students are equipped with strategies and skills to problem solve in the classroom and in life's experiences, show strong moral character, and promote respect and diversity. Our staff is engaged in and exploring discussion on best practices to support awesome citizens and increase parental involvement at Riley. We look forward to gaining your input on our Parent Involvement Initiative entitled "Parent University" at our next School Advisory Council (SAC) and Parent-Teacher Organization (PTO) meeting this Tuesday, November 13th!
It is a blessing and joy serving this school community!
For the advancement of our children,
Taita Scott
Principal