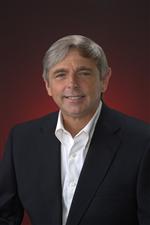 We are excited about the 2016-17 school year. The partnership between community and schools is a key component in the success of our public school system. In Leon County, we are fortunate to have great schools, innovative principals, qualified teachers and support staff, and a strong commitment from families, citizens, and business partners. These key members of our team combine their efforts to ensure a quality education for our students.

Because of our commitment to working together, Leon County Schools has enjoyed some noteworthy accomplishments.

o Latest available statistics show that Leon County Schools' graduation rate is 87.2%, an increase of 18.8% over the last five years.
o The African-American graduation rate is 78.4%, an increase of 25.2% since the 2010-11 school year.
As your superintendent, I am committed to building upon these strengths, paving the way for future successes. Every new school year brings excitement and the opportunity for our students to excel academically and personally. Together, we can make sure the 2016-17 school year is the best ever.
Thank You,
Jackie Pons
Superintendent of Leon County Schools