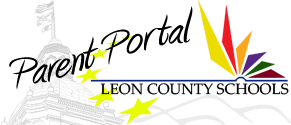 Leon County Schools is excited to provide a state of the art Teacher/Parent/Student information integration system- Parent Portal!
This tool enhances communication between home and school to help students reach their educational goals. Please visit this site often and view our ongoing
tutorial videos
and
parent guides, and
FAQ's
. We will continue to develop more resources for you!
If you are a RETURNING user (returning Parent Portal user), your previous login and password has been transferred into the new system and will work in Pinpoint.
If you are NEW to Leon County Schools and have never logged into LCS's Parent Portal (first time user), you will be receiving a letter from your school with your login and password information. Additional instructions will also be included on accessing the system.
Note: Parent accounts logins (Ex. DoeJ1234) are not the same as students account logins (Ex. 123456789).
If you are the parent of
multiple
students in the system, you will receive a Parent Portal letter for
each
of your children. If you do not receive this letter, please
contact
your student's school to get assistance with the user name and password for each student. You will have a separate login for each student, so you will need each of your parent access codes*.
*Please be aware that for security purposes, if you call or email, you will be required to provide additional, verifiable identity information in order to receive the login and password from the school or district support desks