WE ARE THANKFUL FOR OUR SPONSORS
The Montford Football Program would like to thank the following local businesses for their support of Mustant Football.

SAPP CONSTRUCTION
A-1 Pool Service


Marsh Lawn Care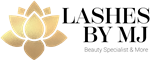 DAKTRONICS, INC.
Interested in having your business support Montford Football? Contact Head Coach Keith Cottrell to hear how we can partner to promote your business and directly impact the Mustangs.