Return to Headlines
COCA's Monthly Arts in Education Newsletter
COCA Announcements
Got Summer Camp Info?
We'll promote it for FREE!

It only takes a few minutes to post your arts related summer camps, workshops, and classes on COCA's
Tallahassee Arts Guide
.
Simply, click the "register" button in the upper right corner and set up your own free account. Then list your summer camps as events. We'll then help you promote these educational opportunities directly to parents, grandparents, and caregivers for free! We may even write a feature article about your camp as part of our weekly arts education series in the Tallahassee Democrat!
COCA's Arts in Ed Articles
Music is a team sport for Fairview teacher
Three years ago, Devan Moore set out on a mission. She was newly hired at Fairview Middle School as the director of band and orchestra, two separate programs, but she had a vision that combined them into one unique opportunity. "Band kids are always with band kids and orchestra kids are always with orchestra kids," she said. "I told the principal, we're going to have a full orchestra at some point, I don't know how it's going to happen but we're going to make it work, and here we are."
Thanks to Moore's persistence, the enthusiasm of her students, and an Arts Education grant from the Council on Culture & Arts, her vision has become a reality. The combined program boasts 25 student musicians and full instrumentation, including strings, brass, woodwinds and percussion.
Read the rest of the story
here
.
Do Mi So: Teacher puts music concepts into action
Emily Heisterkamp is the daughter of a retired elementary school music teacher and, she recalls "we were drug all over the place, to symphony concerts, ballets, and any cultural activity that was offered in our area." As a very young child, she attended a performance that would help determine her fate. "They played Rhapsody in Blue and I remember listening to the opening solo. I was so fascinated." Unfamiliar with the instrument, she asked her mother what kind it was. The answer was clarinet and, right then, she chose to make a study of it. "That was the start of it all. Now, can I play that solo? Absolutely not. I've tried for years to get that slide down."
Heisterkamp may not have mastered that piece but she is adept at passing on her passion for music in her own classroom at Astoria Park Elementary School. Just as the clarinet was a revelation, she had a similar epiphany when it came to teaching. She recounts an experience when she was a sophomore in high school.
Read the rest of the story
here
.
Guitar class strikes a chord with Raa students
The "hair bands" of the 1980s gave us some of the most iconic anthems in the history of rock and roll. These groups had a significant influence not only on music, culture and fashion, but also on untold millions of adolescents, including Josh Lessard, guitar teacher at Raa Middle School. As a teenager, Lessard was drawn into heavy metal by bands like Poison, Guns N' Roses, and Stryper, but it was the genre's emphasis on guitar riffs that held his attention.
"The solo in 'Sweet Child of Mine' really encouraged me," recalled Lessard. "I picked up my Dad's guitar and taught myself chords and then my parents plugged me into lessons." He was introduced to classical guitar soon afterward as part of the audition process for enrollment in an arts magnet high school. He began a more thorough exploration of classical guitar and thought, "I like this. I can rehearse, and my ears don't ring afterward and I can play a piece all by myself, I don't have to have a band."
Read the rest of the story
here
.
Opportunities
STAR: State Teacher/Artist Residency (Deadline: April 24, 2017)
The STAR program is designed to honor and nourish the artist in the educator by providing five public school educators from Florida with the opportunity to pursue their artistic work in the inspiring environment of the prestigious Hermitage Artist Retreat. Four-week residencies will be offered to two visual artists; two writers (fiction/non-fiction/poetry/playwriting); and one composer. Click
here
for more details and to apply.
Florida Folklife Program Seeks Master Artists and Apprentices (Deadline" May 15, 2017)

The Apprenticeship Program fosters the opportunity for qualified apprentices to study traditional arts with recognized master artists. Interested masters and apprentices must apply as a team by submitting the joint application to the Florida Folklife Program. Final decisions will be announced by August. The program provides a stipend and funds for supplies. Interested applicants should contact State Folklorist Amanda Hardeman by calling 850.245.6427 or 800.847.PAST. Program guidelines and applications can be found
here.
The FAAE Summit (Registration until June 12. Summit dates June 22-24, Daytona Beach)
This event brings together all stakeholders in Florida Arts Education - dance, music, theatre, and visual art educators, school and district level administrators, arts supervisors, community arts organizations, teaching artists, and arts advocates with the common goal of improving, enhancing, and promoting high quality arts education in Florida. Each year the Summit features dynamic keynote speakers, diverse breakout sessions, engaging panel discussions, inspiring performances and exhibits, recognition of the Florida Arts Model Schools designees, and the annual FAAE Leadership Awards Ceremony. To learn more, click
here
.
Around Town
COCA promotes school arts programming for FREE!
Tallahassee Arts Guide
Match for contributions to the Link Up program
The national "Link Up" program forms partnerships between Carnegie Hall, orchestras, and elementary schools. Through the Tallahassee Symphony Orchestra's Link Up participation, all 4th graders in Leon County public schools are given the opportunity to engage in this music educational program, where students learn to play the recorder in the classroom and then perform with the TSO. Tallahassee Symphony Board Member, Sheila Costigan, will match, up to $1000, all contributions made to the Tallahassee Symphony directed to the Link Up Program. Let's make magic together, by clicking
here
to offer your support.
Brookdale Senior Living Facility Seeking Volunteers
The facility is looking for volunteers that are interested in coming to serve and spend a little time with our seniors. As a dementia long-term care assisted facility, we believe in the power of arts and music. Click
here
for contact information.
FASA seeking student artwork for display
The Florida Association of School Administrators is excited to have the opportunity to feature student art in our office in Tallahassee. Both 2D and 3D work will be accepted and 20" x 28" frames will be provided. Artwork should be delivered to the office. If teachers/students want to donate the art, FASA will keep it on display permanently or, if students would like there artwork returned, FASA will arrange it with the teacher. For more details, please contact FASA Chief Operating Officer,
Michele White
at the Florida Association of School Administrators,
(850) 224-3626.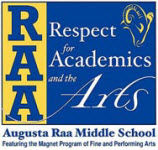 Call for Arts Mentors at Raa Middle School
Local visual artists, musicians, dancers, and theater professionals are sought to provide mentoring to middle school arts students in Raa's Magnet Program. These students know they want a life filled with arts experiences and you can show them how. If the arts have been an important part of your life and you want to pass that on, this is the perfect opportunity for you. The commitment is very low, just one hour per week, and Leon County Schools takes care of all the rest at no cost to you. Support these students by helping them develop communication and social skills, positive relationships with adults, as well as a life-long love of the arts. If you are interested or want more details,
click here
or contact Raa's Magnet Coordinator, Sam Thompson at
thompsons2@leonschools.net
or 488-7495.
The Da Capo Players
A new group violin class for ages 4-6 for beginners through 2 years of study. Weekly group instruction with two Bach Parley String Academy instructors, Caroline Holden and Miriam Barfield. Small class size (maximum 6) allows for individual attention with the benefits and fun of group learning. Two sections will being in January, call (850) 270-3485 or email
stringacademy@tallahasseebachparley.org
to reserve your spot. Click
here
for more details.
Resources
Browse every exhibition held at the Museum of Modern Art (MoMA) presented in a new website: 1929 to present. To see more details about this and other visual arts resources, read this
Open Culture article.
The Metropolitan Museum of Art Makes 375,000 Images of Fine Art Available Under a Creative Commons License: Download, Use & Remix. To see more details, read this
Open Culture article.
Job Openings
Kudos
Congratulations to the Chiles Orchestra!
The talented Chiles Orchestra was invited to participate this past weekend at the National Orchestra Festival in Pittsburgh, PA. The Chiles Chamber Orchestra earned ratings from the three judges of Excellent, Excellent, and Superior. Their final piece in the program, the Vaughan-Williams Fantasia on a Theme of Thomas Tallis earned warm and prolonged applause from the audience in attendance at the competition. After suffering two mechanical breakdowns and waiting for a replacement bus, the group was nine hours behind schedule arriving in Pittsburgh, but the orchestra members showed real heart in rallying from their exhaustion to perform in a manner to make them and their school proud. After their performance, the students were treated to the sight of snow swirling through the air outside the convention center.
Congratulations to all the students and teachers involved in this year's Mahaska Whitley Student Art Exhibition & Senior Portfolio Competition. Currently on display at LeMoyne are more than 170 examples of artwork created by local high school students. Many of them have been recognized with additional kudos in the form of $3,500 in scholarships. Bravo to all the participating students at teachers representing Chiles, FSUS, Leon, Maclay, SAIL, FAMU, Godby, Lincoln, Rickards, John Paul II CHS, and local homeschoolers.
Did You Know?
Youth Art Month (YAM) is an annual observance each March to emphasize the value of art and art education for all children and to encourage public support for quality school art programs. Established in 1961, YAM provides a forum for acknowledging skills that are not possible in other subjects. Art education develops self-esteem, appreciation of the work of others, self-expression, cooperation with others, and critical thinking skills. All of these skills are vital to the success of our future leaders-our children.To learn more about Youth Art Month, click
here.
Amanda Karioth Thompson
Assistant Director
Education & Exhibitions Manager
Council on Culture & Arts
phone: 850-224-2500
fax: 850-224-2515
amanda@tallahasseearts.org
To submit listings for COCA's Arts in Education Monthly Newsletter, send a description of 50 words or less to Amanda Karioth Thompson at amanda@tallahasseearts.org. COCA reserves the right to include or exclude any listing at its discretion and to determine the content and placement of all listings. Deadline for submission is 5:00pm on the fourth Monday of the month.
COCA does not endorse any artists, organizations, or programs listed herein, nor imply stature through their inclusion in this newsletter. While we have made every effort to insure that this information is correct, we cannot guarantee the accuracy, completeness, or timeliness of the information.
COCA's programs are sponsored in part by the City of Tallahassee, Leon County the State of Florida, Department of State, Division of Cultural Affairs, and the Florida Council on Arts and Culture.