Return to Headlines
Program Spotlight: Going Places Street Outreach
Program Spotlight: Going Places Street Outreach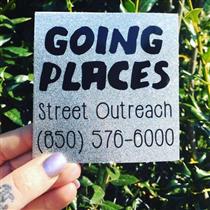 Hello from all of us at CCYS! Whether you work with youth and families, have a youth in your family, or know of a youth who may need support, we hope this newsletter has some helpful information for you. Each month we will highlight a specific program and/or pertinent staff that can be of assistance to you. More information can be found on our website and if you have more specific questions please email us at info@ccys.org. CCYS provides emergency shelter, street outreach, transitional living, counseling, and behavioral therapy to youth and their families. All services are free and confidential.
---
Program Spotlight:
Going Places Street Outreach
What we do: Through mobile outreach, Advocates offer services and resources to any youth they find on the street, in homeless camps, or other youth hotspots. Going Places also operates a Drop-In Center where homeless, runaway and at-risk youth can connect with an Advocate to develop a plan to exit the street or build their self-sufficiency skills. The Drop-In Center has a food and clothing bank, washer/dryer, bathroom/shower, and caring Advocates to help youth obtain birth certificates, look for employment, enroll in higher education or vocational programs, and get connected to other resources. If you know a youth who's facing a difficult journey, whether they are currently homeless or at-risk, we can help move youth in a safe, positive direction.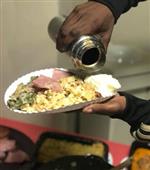 Services:
Assistance securing housing or emergency shelter
Survival Aid like tents, sleeping bags, hygiene items, sunscreen, food, first aid
Assistance in securing food stamps or disability benefits
Employment searches and resume building
STD Testing
Pregnancy Testing & Support
Drug Addiction Support
Rapid Rehousing
Legal Advocacy
Counseling
Prescriptions
Communication with loved ones
Weekly dinner at the Drop-In Center every Tuesday at 5:30pm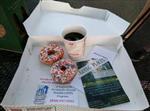 Who we serve: Homeless, runaway, and at-risk youth, ages 11-21 years old.
Drop-In Center Address: Located in Frenchtown at 654 Dunn Street.
Hours of Operation: Tuesday- Friday 12-7pm and Saturday 12-5pm.
How to apply or make a referral: Email Taylor@ccys.org or Amanda@ccys.org or call our 24-Hour Hotline at 850-576-6000.
Going Places also hosts "Breakfast Club Outreach" where they coordinate with partner agencies to visit homeless camps and other areas of town to find and identify individuals who may need services. If you are interested in participating email Amanda@ccys.org for more information