Parent Portal Announcements!!!
Need to create a new Focus Parent Portal Acct?
With our new Focus system, the Parent Portal now allows you to create your own account to access your children's available information. You can use ONE single acct that allows you to see ALL your children using that same account! You will need the Parent Portal letter from the school with your child's PIN # to register an acct. (If you lost or did not receive the letter with your child's PIN # on it, you MUST contact the school. The Helpdesk can NOT provide the letter or PIN#).
All portal letters received PRIOR to 18-19 are NO LONGER VALID.
2019 Summer Reading Assignments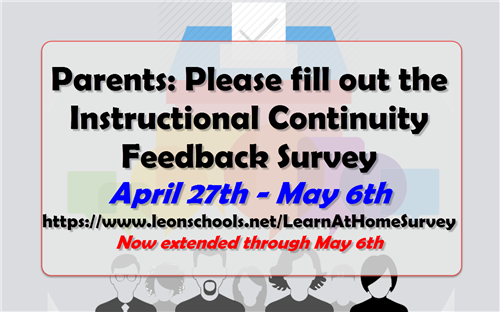 In an effort to go paperless, LCS has created an online registration system for the 2019-2020 school year!
A few things to keep in mind:
You are still required to bring in the following documents after completing the registration process:
1.Birth Certificate
2. Medical Forms (Physical (in last 12 months) and Immunization Records)
3. Two Proofs of Residency
a. Lease, mortgage statement, property tax receipt, or homestead exemption AND
b. Utility bill, Cable Bill or Voters Registration
4.Identification
Please click link below to complete the registration for students who are new to Leon County Schools or if you need to update your current student records.
If you have questions, please email or call Mrs. Rogers, Registrar, at rogerss4@leonschools.net or (850) 617-6161.
https://leon.focusschoolsoftware.com/focus/apply/
Dear Parents/Guardians,
In an effort to improve our schools, the Leon County School District is conducting a 2019 Spring Parent/Guardian Climate Survey. We value your opinion and ask that you please take the time to complete this survey based upon your experiences at your child's school. If you have children at multiple school sites (example – one child in elementary school and one child in high school), we respectfully ask that you complete one survey for each school. If your children attend Ft. Braden or Woodville K – 8 School you only need to complete one survey.
Please keep in mind that the 2019 Spring Parent/Guardian Climate Survey covers the time period of August 6, 2018 through May 20, 2019. In order to complete the survey, please go to:
https://www.leonschools.net//cms/module/selectsurvey/TakeSurvey.aspx?SurveyID=381
Please be assured that your responses to this survey will be anonymous. Your honest opinion is appreciated and valued. The survey window will remain open until Tuesday, May 28, 2019 at 5:00 pm. Thank you for your time and attention to this important matter.
Sincerely,
Rocky Hanna
Superintendent
Parents of Students in Exceptional Student Education: Between February 1 and May 31, please complete the ESE Parent Survey conducted by the Florida Department of Education: www.esesurvey.com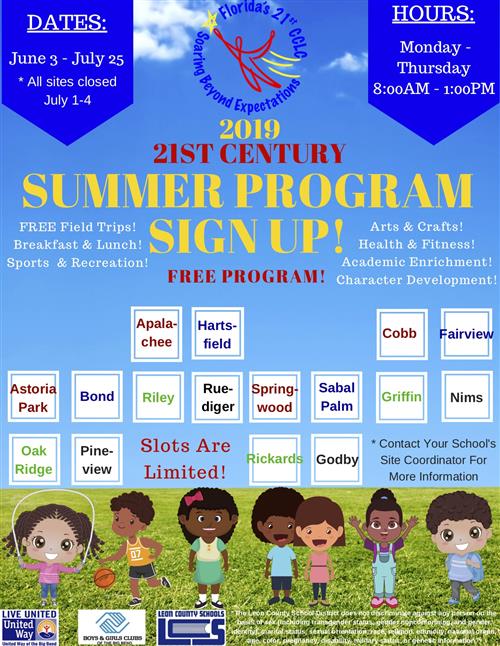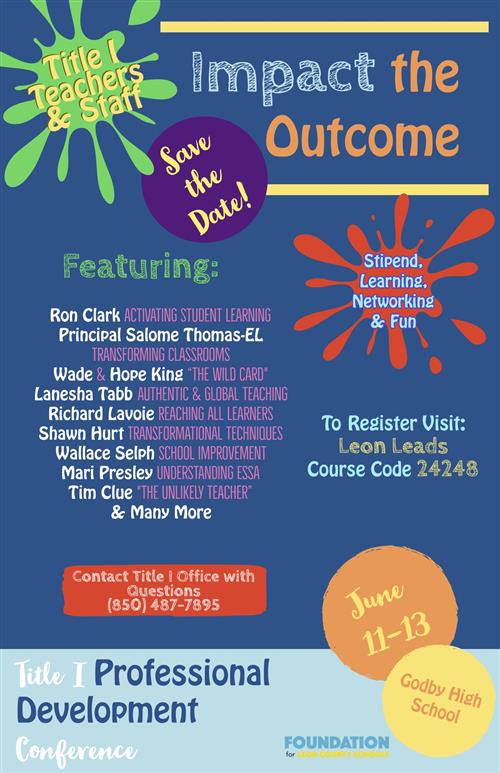 Title 1 Family Engagement Survey
English (Online)
https://www.surveymonkey.com/r/NIMSTNDZCK9
Spanish (Online)
https://www.surveymonkey.com/r/NIMSTNDZCK9?lang=es
Swahili (Online)
https://www.surveymonkey.com/r/NIMSTNDZCK9?lang=sw
Leon County School Improvement Plans