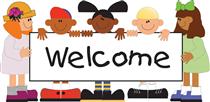 Welcome new and returning and students to another year at Killearn Lakes Elementary. The 2019-2020 school year is an exciting opportunity to experience new opportunities, build friendships and develop skills which help you grow to become your personal best. As one of your school counselors I am here to help you along your path. If you or your parents need assistance please feel free to contact me at:

Jan Mejia, Counselor and Referral Coordinator

mejiaj@leonschools.net or 921-1265.