If you have any questions you may email me (hindsk@leonschools.net) or send me a text via Remind. Click on your class page to find your assignments.
BEGINNING FRENCH AND SPANISH


Please sign up for a free Rosetta Stone at the following link. You must use your school email when creating your account. You do not need to pay for an account. Leon County has purchased accounts for us to use for the rest of the year.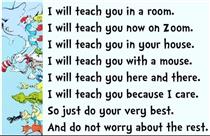 April 20-April 24

Posted by

Kerri Hinds

on

4/20/2020

April 13- April 17

Posted by

Kerri Hinds

on

4/13/2020

Student Assignments Week 2

Posted by

Kerri Hinds

on

4/6/2020

Thinking of you...

Posted by

Kerri Hinds

on

4/2/2020

Here are the important things that you need to do this week.

Posted by

Kerri Hinds

on

3/30/2020
Remind Codes

BEGINNING FRENCH 1st period @f72c6ehf27

BEGINNING FRENCH 2nd period @g426g43948

FRENCH 2 4th period @a2ad8d2dd4

FRENCH 1 1st period @63hd7ff7cd

FRENCH 1 5th period @622h4d9aed

BEGINNING SPANISH @d6bh2ck82b