Welcome to Ms. Johnson's Math Class!

I am so excited for the 2018-2019 school year here at Deerlake! We will have such an exciting year discovering the fun of math and applying mathematics to real life situations. On this site you can find important information about my class and stay up to date.

New to ClassLink and our online textbook? Check out the step-by-step tutorial here.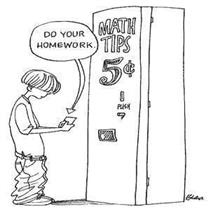 Students and parents can sign up for Remind to receive periodic text message reminders about upcoming assignments, quizzes, and tests. Many teachers at Deerlake use Remind, so you might find it useful to download the app on your phone.

For A,B,C, Periods text @john6adv to 81010

For D,E Periods text @johnsondms to 81010