Welcome To Mrs. Sears's Home Page
Parents,

Mrs. Rishell sends out regular SCMS updates via SCMS ListServ. This is our number one school-to-home communication tool. This is separate from Focus/Parent Portal. If you are not receiving our SCMS ListServ please go onto the SCMS website www.leonschools.net/swiftcreek and sign up.

You will find the SCMS ListServ link on the right-hand side of our webpage under OTHER LINKS. Once you are on that link you will find all the ListServ communications that have been sent and on the right-hand side of the page, you will see the icon/link for Subscribe or Unsubscribe. Thank you!

Mrs. Sears's Office Hours:

9:00 am - 12:00 pm (Monday - Friday)

Preferred Communication:

Email SearsC@leonschools.net

Other Methods are:

Remind, Teams, and Text (850) 629-5818

Need Tutoring or Additional ELA assistance?

Michelle Forehand, SCMS Para-professional 9 AM – 6 PM

forehandm@leonschools.net

Distance Learning Packets

Are listed on your Core Teacher's Websites. Please check each of your teacher's websites for up-to-date information.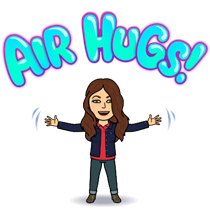 Connection with Classes!

Connection Graph

with Classes and Students

Last Updated on

4/10/2020

Classes

%

# of Students

1st Period

81%

13/16

4th Period

78%

18/23

5th Period

74%

14/19

6th Period

88%

14/16

Total

80%

59/74
Mrs. Sears is currently reading...