Welcome To Mrs. Sears's Home Page
Parents,

Mrs. Rishell sends out regular SCMS updates via SCMS ListServ. This is our number one school-to-home communication tool. This is separate from Focus/Parent Portal. If you are not receiving our SCMS ListServ please go onto the SCMS website www.leonschools.net/swiftcreek and sign up.

You will find the SCMS ListServ link on the right-hand side of our webpage under OTHER LINKS. Once you are on that link you will find all the ListServ communications that have been sent and on the right-hand side of the page, you will see the icon/link for Subscribe or Unsubscribe. Thank you!

See Below For Your Summer Reading List! Pick one of the books and be ready to do a project in the fall!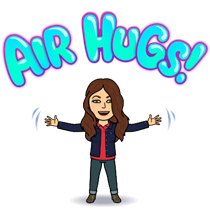 Achieve - Quick Review of the Program and Interpreting Lexile scores

This video is to help parents navigate through the Achieve program and to understand what the Lexile scores mean.

Achieve - Understanding Level Set

After clicking on the link, click on TeenBiz for more information about Achieve. Achieve completes three Level Sets a school year. This video goes in detail on what to expect, why it is done when it is done, and how it is done.
Mrs. Sears is currently reading...