Welcome Ms. Uhlich's Superheroes!
Kindergarten E-Learning

Hello there families of our MARVEL-ous learners! I'm so thankful you have checked out my website. On here you will see links to fun activities, see special lessons, and continue the learning right from your home! Always be sure to check out the "Announcements" tab for any updates. I look forward to sharing this journey with you!
Stay in Touch with - "Remind"

If you have not signed up for Remind yet, be sure to join our class! It is the fastest and most reliable way to keep in contact between home and school and is completely free. There is a website as well as a free app for smartphones! Be sure to use our code: @kdguhlich so we can work together to help your child excel in learning!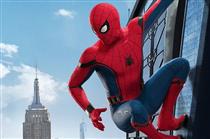 Last Modified on April 11, 2020