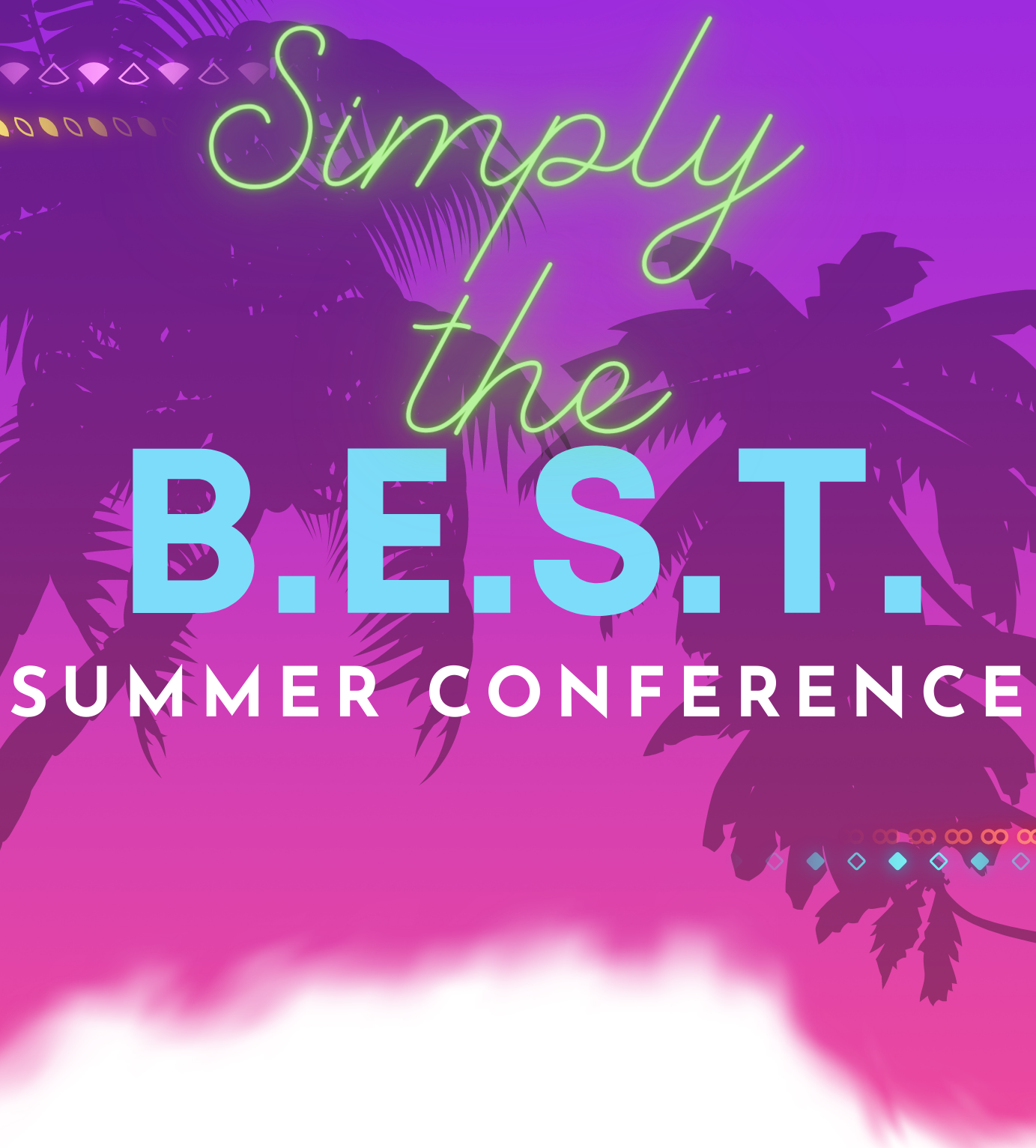 Announcement 6.26.22

If you are attending the June 28-29 Conference for Simply the BEST, review the documents linked in the upper-right corner of this page to find the pathway in which you are rostered and to see the breakout session and room order for your pathway.

Announcement 6.3.22

We want to thank you again for your participation in the 1st Summer 2022 LCS Simply the B.E.S.T. Conference on May 31 and June 1! We are requesting that if you have not already done so that you please provide us with feedback on your participant experience in the conference via the MS Forms link provided below. We will be putting the conference on again at the end of the month for a new group of participants and your honest feedback is critical to continuing to make this conference a success.

Thank you again for all you do! We hope you have a wonderful summer, and we look forward to continuing the great work of implementing new standards in the fall!

Announcement 5.26.22

Click on the link in the upper-right corner of this page! Participants will receive an email on 5/27/22 with their assigned pathway.

Announcement 5.20.22

Each day, our team plans to have up to 10 local food trucks on site to serve lunch for you! Menus are linked below.
Important Links and Conference Documents
PLCs and Leadership for Implementing B.E.S.T.
Elementary ELA Conference Materials and Presentations
Elementary Math Conference Materials and Presentations
Secondary ELA Conference Materials and Presentations
Secondary Math Conference Materials and Presentations
Conference Mission and Vision
The mission of Leon County Schools (LCS) is to prepare students to become responsible, respectful, independent learners equipped with the critical thinking skills necessary to compete in our global society.

Within the overall LCS mission, the LCS Academic Services division seeks to provide teachers with the resources, curricular tools, and professional knowledge to guide students on their journey to success.

The LCS Simply the B.E.S.T. Conference, aims to help LCS educators increase their knowledge of the educational shifts needed to tackle learning loss due to Covid-19 during a time of changing practices in Florida education with the implementation of the new B.E.S.T. standards and the Florida Assessment of Student Thinking (F.A.S.T.). After two difficult years of sudden and unexpected change in the field of education, teachers and school staff are more experienced than ever at handling systemic change. However, our educators want time to purposefully pause and to reflect on the knowledge gained as well as the new expectations moving forward while having the opportunity to celebrate what we all love about our field--helping students and changing lives through education.

The Simply the B.E.S.T. conference aims to bring this opportunity to over 1,000 LCS educators to celebrate the joy and the art of teaching.

Conference Dates

Option 1: May 31 and June 1, 2022

...

Option 2: June 28 and 29, 2022

Times

Approximately 8:00AM-4:00PM each day.

Location

FSU's Augustus B. Turnbull Conference Center

555 W Pensacola Street, Tallahassee, FL 32306

...........................................................................................................

Conference schedules, session info, and other details coming in late May! Check here and in the Academic Services Weekly for more info.

Would you like to register for this conference?

The May 31 and June 1 conference is currently at capacity and no seats are available.

Seats ARE available in the June 28-29, 2022 conference offering. To register, please go to LEADS and search for Course #25818, Section 31326.
Last Modified on June 27, 2022