High School Digital Academy
Each school within Leon County Schools will be offering a digital academy beginning in the fall of 2020. Students enrolled in their schools' digital academy will receive individualized instruction from their enrolled school using technology, one learning platform, and live lessons. This will allow students and families to maintain association with their assigned school while receiving instruction at home, and remain on the same pacing as face to face instruction. This will give students and families an element of control over time, place, and individual pace/learning style. Course selection will include specific elective choices that adhere to the distance learning model. This will be a semester by semester commitment.
Courses available within the High School Digital Academy
High School Courses offered in the digital academy:
July 29, 2020

Each high school will follow its own course progressions so some classes offered may not be appropriate for some grade levels. There may also be prerequisites for some classes. Counselors or personnel can help answer any questions you may have.

If your student has an IEP, please contact your student's school for scheduling support.

All classes offered at Chiles will now be offered in the
Chiles Digital Academy.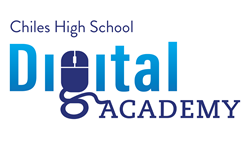 Support:


Mr. Joseph L. Burgess, Principal

Ms. Calli Pickens, AP Curriculum

Mr. Jeff Lightfoot, AP Attendance

Mr. John P. Swope, AP Discipline

Mrs. Grace Bigelow, Dean of Students

Attendance:
Please know that daily attendance will be taken in the digital academy.

Grading:
All grades will be housed in FOCUS.

Accessing the school work:
Students will log in through Classlink and click on the Canvas App. All curriculum will be housed in Canvas learning management system.

Communication:
Teachers will be using Microsoft Teams, Remind, and email for student/parent correspondence.

Technology:
Each digital academy student will have a Chromebook issued by the enrolled school.
Digital Learning Resources
Last Modified on August 26, 2020