There is a Digital Academy option for Pk students with disabilities. VPK students are required per state statute to receive face to face instruction only, therefore the Digital Academy is not an option for VPK students.
Courses available within the Pre-K Digital Academy
Pre-K Courses offered in the digital academy:
July 1, 2020

If your student has an IEP, please contact your student's school for scheduling support.

Pk students with a disability will be provided developmentally appropriate course content that is aligned to the Florida Early Learning Standards. In addition students will receive instruction based on their IEP goals. Although Digital Academy instruction will be led by a certified PK ESE teacher, it will require a lot guidance from a parent or other adult to assist the student with course instruction.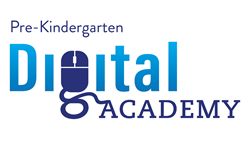 Support:​

Brooke Brunner brunnerb@leonschools.net ​

​Attendance:​

Please know that daily attendance will be taken in the digital academy.​

​Accessing the school work:​

Students will log in through Classlink and click on the Canvas App. All curriculum will be housed in Canvas learning management system. ​

​Communication:​

Teachers will be using Microsoft Teams, Remind, and email for student/parent correspondence.​

Technology: ​

Each digital academy student will have a Chromebook issued by the enrolled school.
Printer Friendly PK Course List
Digital Learning Resources
Last Modified on July 9, 2020