Elementary School Digital Academy
Courses available within the Elementary School Digital Academy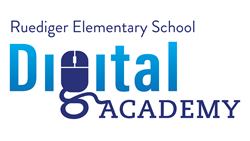 Support:
Administrator Name & Email
Guidance Counselor Name & Email
Technical Support Name & Email

Attendance:
Please know that daily attendance will be taken in the digital academy.

Grading:
All grades will be housed in FOCUS.

Accessing the school work:
Students will log in through Classlink and click on the Canvas App. All curriculum will be housed in Canvas learning management system.

Communication:
Teachers will be using Microsoft Teams, Remind, and email for student/parent correspondence.

Technology:
Each digital academy student will have a Chromebook issued by the enrolled school.
Printer Friendly ES Course List
Digital Learning Resources
Last Modified on July 13, 2020