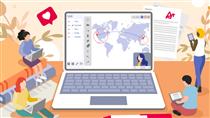 On March 9, 2020, Governor DeSantis issued Executive Order 20-52 – Emergency Management – COVID-19 Public Health Emergency and declared a state of emergency for our state. In response to this Executive Order, the Florida Department of Education (FDOE) unveiled available information and resources for students, parents and school districts during the extended spring break for students as they transition into distance learning. PK-12 schools, colleges, and universities have been shut down. Teachers and professors have had to reimagine what their teaching looks like from a distance and what is even possible for students to learn and do in their own homes.

Distance learning, also called distance education, is a form of education in which the main elements include physical separation of teachers and students during instruction and the use of various technologies to facilitate student-teacher communication. It has become an established part of the educational world.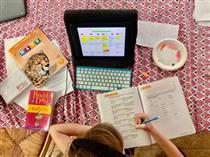 Distance education is the education of students who may not always be physically present at a school. Traditionally, this usually involved correspondence courses wherein the student corresponded with the school via post. Today, it involves online education. The communication tools that we are going to use to accomplish distance learning are: Remind, Microsoft Teams, Gradebook, Outlook, and this Web page.