Ashley Rice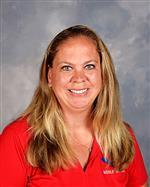 Phone:
Email:
Degrees and Certifications:
BS degree in Civil and Environmental Engineering
Comprehensive Science

Ms. Rice has been a Fairview Teacher since 2018. In that time she has taught 8th grade Pre-Algebra and 7th grade Comprehensive Science. She has a BS degree in Civil and Environmental Engineering from Florida State University.

This year, she teaches seventh grade Comprehensive Science.

Welcome 7th Graders!

This year is sure to be an adventure for ALL of us! Whether you are here in the brick & mortar classroom or joining from your home classroom, I am excited that you will be part of this class.

Here are a few things you should know:

Schedule:

We are on a block schedule this year. This means that your class schedule will rotate. You will attend Science 2 every other day for an extended class time.

RED DAYS: Periods 1, 3 and 5

BLUE DAYS: Periods 2, 4 and 6

**NOTE: If you are a digital academy student, you are expected to be logged in for the first 45 minutes of your assigned class time for every class meeting. During this time, attendance will be taken, assignments for the day will be explained and any questions will be answered. After the 45 minutes (or sooner if directed by the teacher), you may log off and complete your work independently. If you have questions about your work, you can either email, call or log back in during your assigned class time for extra help**

Grading:

Grading is the same for ALL students. Assignments for ALL students will be due on the same dates. The breakdown is as follows:

Assessment 70% of your overall grade

Class/ Home Assignments 20% of your overall grade

Approaches to Learning 10% of your overall grade

Late Work Policy: Work turned in on time will receive a full credit grade. Work not turned in on the due date, may be turned in within the following seven school days for 50% credit. Following the seventh calendar day, no credit will be given. (If you are absent, AND the absence is excused [ie. You brought in a note] you will have the number of days you were absent plus one to make up your work for full credit) (If you are absent and it is NOT excused, the regular late work policy applies.)

Materials:
Writing Utensils (Pencils or pens (no color preference as long as it can be easily read) **If you prefer pencil, you will need a hand held pencil sharpener as we can not share materials**

Binder (We recommend a red binder with spirals for red day classes and a blue binder with spirals for blue day classes...this should help you stay organized)

Spiral Notebook Specific to Science (Assignments will be turned in online only. However, you will need to be able to take notes for your own use. A spiral notebook will help keep your pages from being lost or disorganized)

Ear Buds (Many assignments will be completed online. To reduce the distractions for all students, it is recommended that you bring ear buds to be used with your computer)

Computer (If a computer has been assigned to you, you are expected to bring it to every class. It should be fully charged in the morning. You may also want to bring your power cord...just in case)
OPTIONAL: CLEAR water bottle (the water fountains have been turned off due to COVID 19) you will likely need water during the day and will need to bring your own. **NOTE you can only refill these in the restroom sink at this time**
Expectations:
Have your materials and be prepared for class every day. For brick & mortar students: this means pens or pencils, paper [prefer in a spiral notebook], binder, computer that is charged, ear buds, and I highly suggest bringing a book you would like to read. For digital academy: this means having a charged computer, pens or pencils, paper, and being in a place that allows you to focus.
Be in your assigned seat (if you are brick & mortar) or logged in (if you are digital academy) and ready to work (everyone) when the bell rings.
Keep your hands, feet, and other appendages to yourself. If you are a brick & mortar student, we are social distancing. You should be at least 6 feet away from others when possible. But you should NEVER, be touching another student.
Do not move, kick, or hide other students' belongings. Again, you should NEVER be touching the belongings of another student.
Try your best, even when the work is hard. I am here to HELP you if you need it; however, I will not do your work for you (and no one else should do this either.) You are expected to TRY!
Respect your classmates and teacher, even if you are having a bad day. Whether you are brick & mortar or digital academy, you are expected to follow the school rules and to be respectful of your teacher and classmates in language and behavior.
Do your own work. Do not copy other student's assignments. Cheating will result in the following: (1st offense: zeros for both students, phone calls home and teacher documentation. 2nd and all additional offenses: zeros for both students, phone calls home and referral to student affairs.)
Treat others as you would like them to treat you.
No food or phones are allowed in class.
Brick & Mortar students should wear a school approved face covering at all times unless specifically told there is a "mask break."
Plagiarism Policy: If your work was obviously copied from another student or taken directly from another source, your grade will be a zero.
Promotion Requirements: In order to be promoted to the next grade, students must earn a minimum of four quality points in each academic class. At least one quality point must be earned in the second semester.
Discipline:
While I hope that all students will be on their best behavior at all times, the discipline plan is as follows for MOST infractions for both brick & mortar AND digital academy students:
Step 1: Warning (This is normally verbal to the student and documented by the teacher.)
Step 2: Parent Contact (This may be a phone call or email and will be documented by the teacher.)
Step 3: Referral to Student Affairs
Remind:
I would HIGHLY recommend that you/ your parents join the Remind group for your class. To join, follow the following directions:
Period 1: Text 81010 to @ricefms1
Period 2: Text 81010 to @ricefms2
Period 3: Text 81010 to @ricefms3
Period 4: Text 81010 to @ricefms4
Period 5: Text 81010 to @ricefms5
Joining will allow me to send you announcements/ reminders that will go straight to your phone.
**Be careful to join the correct class period**
Contact information:
By Email: ricea1@leonschools.net
By Phone: 850-488-6880