Welcome
Welcome to our new way of learning...

I hope everyone is healthy and safe. I sure do miss you! Adapting to online learning will take some getting used to for all of us but I know we can do this - one day at a time - TOGETHER. Listed below are the ways you can contact me during my office hours. I need each of you to contact me at least 1x per week by either Microsoft Teams, email or phone (chose the method that is easiest for you). This will count as a weekly ATL grade.

Even though we are not in our regular classroom, we are still in school, so you will be responsible for earning 4 quality points for the year in order to pass 6th grade ELA. If you have any questions regarding quality points you may email me or your guidance counselor, Ms. Latima Montgomery (montgomeryl4@leonschools.net).
How to Contact Me -

Video chat/message on Microsoft Teams
(850) 270-3119

Office Hours -

Mon., Wed., Fri.: 11am - 1pm
Tues. and Thurs.: 4pm - 6pm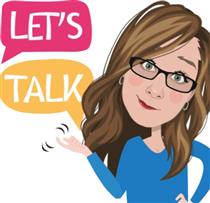 If you are on a computer, the tabs on the left are a means of navigation to the various pages of my website. If you are using a cell phone, click on "pages" at the top of the screen to see the tabs. Please check them often to see if anything new has been added or any changes have been made.

Announcements - Information/Updates from the District and Fairview Middle School
Assignments - Daily/Weekly assignments; due dates; how to turn in work (click on the assignment name to get details)
Promotion Requirements - Worksheet that you can print and fill out in order to see if you are on track to earn all your quality points for promotion in each core subject