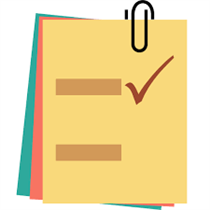 Important Classroom Information
School hours are from 8:30 to 2:50. VPK hours are 8:30 to 11:45.

Drop Off Procedures:

Children may be dropped off starting at 7:45 am. After a temperature check they may go to the media center if before 8. After 8 all students go to their rooms.

Dismissal Procedures:

This year we will be using an app called PikMyKid. It lets us know when you are here.

The car rider line is alongside the building.

Those who park or walk will pick up your child at the bike rack.

VPK parents whose students leave at 11:45 or 12:15 will have the office call into the room. A teacher will walk your child to the front gate.

Breakfast is provided by the school. Students will eat breakfast in the room keeping socally distant from one another. Breafast starts at 7:45.

Lunch happens in our classroom after 11:45. Students may get lunch provided by the school or bring their own.

We will have a morning snack; please send a small nutritious snack (raw vegetables, fresh fruit, dried fruit, popcorn, etc.) Candy, glass bottled drinks, soft drinks, and gum are not allowed for school lunch or snack.

Rest and Take-Home:

All children need a cover for rest time. A child sized blanket or towel works best. Children also need a change of clothes brought in a back pack big enough to also carry their take-home folders. If your child needs diapers, please send a weekly supply along with baby wipes. Don't forget to label all items with your child's name.

Rest time covers are sent home at the end of each week to be washed. We will also send home a weekly communication folder containing their completed work, school flyers, and teacher comments. Please initial the folder, add a note if you wish, then send it back on the first day of each new week. Our weekly newsletter is emailed to parents and posted on the class webpage.