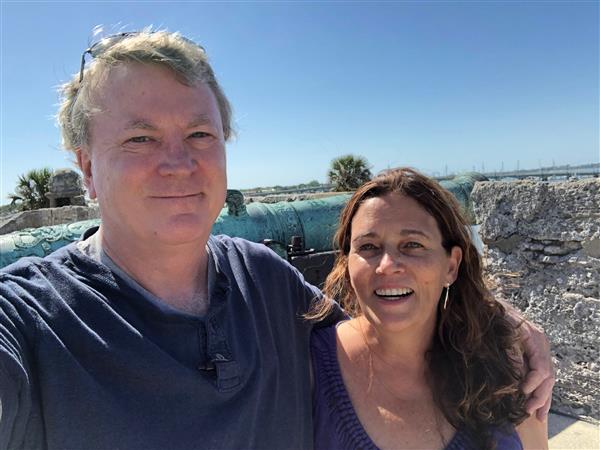 Phone:
Email:
Degrees and Certifications:
Mrs.

Welke

Welcome to the 2021-22 school year. I am looking forward to getting to know everyone in person, but wanted to share some information about myself.

I have taught for 34 years! I taught at Ruediger Elementary School for 24 years. I loved teaching there, but when my son, Ryan, went off to college in 2009 to begin a new phase of his life, it inspired me to think about beginning a new phase in my teaching career. I have now been and Roberts for 10 years and love teaching here. My goal is to teach 40+ years and I look forward to every day!

My husband Glenn and I have been married for 34 years. He is a Physical Therapist and a wonderful chef. We have one son, Ryan, who is 30 years old. He and his wife Angie live in Pensacola and are expecting their first child Irie Maria Welke in Oct.

Glenn and I love nature and enjoy being outdoors. We also try to find time to relax at the beach several times a year. We love to walk, watch the waves and sea life, and of course read under our umbrella. There is nothing like the smell of ocean air and the sound of the waves to bring a sense of peace to a person.

We have a full house. My mom, Linda, moved in with and us 10 years ago and my dad, Carlos, came to stay with us to recover from some health issues six years ago and decided to move in permanently.

After our 20-year-old cat, Whiskers, passed , my parents wanted kittens, so we went to the shelter and found Jasmine and Jade. They have been with us for four years.

After our beloved Coosh, our 12 ½ year-old, sweet lab/ridgeback mix passed away a couple years ago, we adopted two dogs, Lilly a bull dog mix and Red Black Mouth Cur mix from a Tallahassee family. These two sweet dogs behave like they have been with us their whole lives. When Glenn's sister passed away two years ago, we brought her Pekingese, Bella, home to our family. She is about 13 years old and is the sweet grandma!

Life is good, and I look forward to working with you and your child. It is going to be terrific year!