Phone: 850-488-0923
Email:
Degrees and Certifications:
Mrs.

Clancy

I began teaching thirteen years ago, after getting my ESE teaching credential from Cal State Monterey. My first teaching job was teaching summer school through the migrant educational foundation in Watsonville, California. During the school year, I taught through the Home and Hospital program, which allowed me to teach children from kindergarten all the way to seniors in high school. I taught all subjects, to children for whom health purposes prevented them from being able to attend school. When my family moved from California to Oregon, I began teaching resource classes to children with specific learning disabilities at Briggs Middle School in Springfield, Oregon. I continued working at Briggs for ten years, until my husband accepted a job in Tallahassee in 2012. Being able to work at Roberts Elementary in a VE classroom, is truly my best teaching experience so far.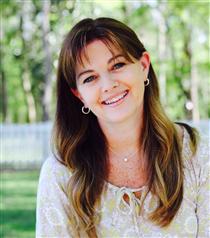 Phone: 850-488-0923
Email:
Degrees and Certifications:
Varying Exceptionalities, K-12 ESOL Certified Spanish Language Teacher, K-12 CPI Certified
Mrs.

Dania Irvin

I have been teaching Extra Special kids for 17 years now. I was raised and went to school in beautiful South Florida where I graduated from Nova Southeastern University with my degree in Teaching students of Varying Exceptionalities. After teaching in Miami for ten years, my husband and I moved our family to Tallahassee in 2007.

My husband and I have two beautiful children, 18 and 13. My son is in college and my daughter is in middle school. We have two crazy dogs: Buddy, our dachshund, and Cookie, our goofy Walker Hound. We enjoy living in Tallahassee very much! The tranquility and southern charm this city has to offer is quite a change from the pace of the city!

It is such a joy to come to work every day! My students know they are my "school family" and we learn from each other in so many ways. I love that I get to work with my students, sometimes for several years, and get to watch their growth and progress. We are able to celebrate these milestones together and looking back to where we've come from is always fun!

Roberts really is the best place to be, as a teacher or parent! I am also blessed to be a part of such a caring team of ESE teachers. If you haven't noticed already, these teachers and their assistants go the extra mile each and every day for Roberts' special needs students. Mrs. Schwartz, our classroom's instructional assistant is a certified teacher with many years of experience in early childhood education. Together, we work to build a caring and supportive learning environment for our students.

I'm looking forward to another great year!
Phone: 850-488-0923
Email:
Degrees and Certifications:
Phone:
Email:
Degrees and Certifications: